CM S2 Series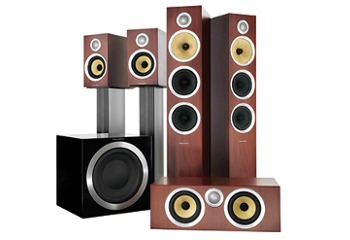 Bowers & Wilkins produce some of the most well-regarded loudspeakers in the world, having a range of award-winning products in a number of price points. The CM series (Bowers & Wilkins' midrange speaker selection) has recently seen a drastic upgrade; implementing new technologies, new aesthetic and even an entirely new speaker; the CM6. This newly developed CM series has been dubbed 'CM S2 Series'.
Regular Price: £499.00

Special Price: £409.00
Regular Price: £949.00

Special Price: £749.00
Regular Price: £1,499.00

Special Price: £1,199.00
Latest reviews for
CM S2 Series
Average Rating :
Total Reviews:3
Piano Black CM9s 2s
The sound of these with the right music can make your hair stand on end its that good certain music can sound a little harsh and also dependant on amp choice. I use vintage high end technics which works well. finish is perfection I'am a little sad there not made in uk any more is the only draw back
Summary Of Your Review B&w Cm 10
They sound awesome my denon 4520 avr really brings them to life
Just Taken Delivery Of CM10's In Gloss Black
Really happy with large scale sound quality, build and looks of the new CM10, my Naim Supernait drives them to perfection.