Wireless & PC Speakers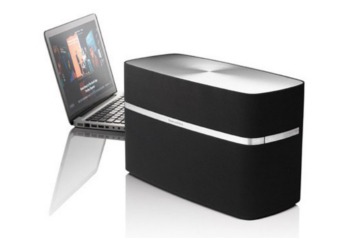 Bowers & Wilkins are one of the most renowned hifi loudspeaker manufacturers in the world. The UK-based company have redefined standards in both traditional/passive loudspeaker markets and in active wireless/computer loudspeakers too. Bowers & Wilkins saw superlative success with the release of what is considered to be the first premium iPod dock; the Zeppelin. The Zeppelin was then re-imagined as the Zeppelin Air, a better sounding, AirPlay wireless option, and most recently - The Zeppelin Wireless, which sees higher quality components and even more wireless connectivity options.
Bowers & Wilkins developed a range of other active speakers to accompany the Zeppelin Air/Zeppelin Wireless, each with their own benefits and purposes.
Regular Price: £229.00

Special Price: £179.00