Power Cables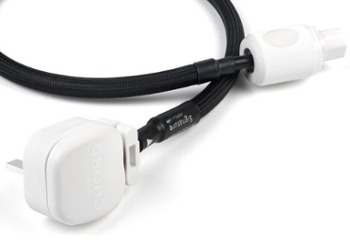 The premium quality mains cables that Chord produce are influenced by the knowledge and design principles that the company learned during the construction of their original Signature interconnect and loudspeaker models. The signature cables were the first from Chord to offer a truly effect high frequenciy shield, and once Chord had realised how this improves the quality of sound, they simply applied the same technology and level of sophistication to a mains cable, meaning that the dirty signal coming from the grid is cleaned up before entering your hifi components.
The level of improvement that one could experience is dependant on local conditions.
Latest reviews for
Power Cables
Average Rating :
Total Reviews:1
A Great Little Upgrade
I didn't want to spend too much on a mains cable upgrade for my Rotel RA10 amp, so the C-Power looked like a worthwhile option. Having burned in for 24 hours, I was really surprised at the extra detail the RA10 was presenting.