C Series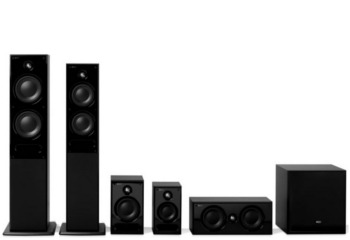 KEF's C series is the company's entry level loudspeaker range, and has been engineered, designed and constructed to the highest standards in order to offer an example of the audio superiority to expect from any KEF loudspeaker. The C series was designed to enable the listener to be able to hear new elements within their favourite songs that they may not have heard before, depending on the capability of their previous loudspeakers.
The C series promises to offer an almost-studio or concert-hall clarity, complete with impeccable precision and phenomenal sound imaging. The performance of the C series is comparable to speakers in much higher price categories.
There are no products matching the selection.