HiFi Components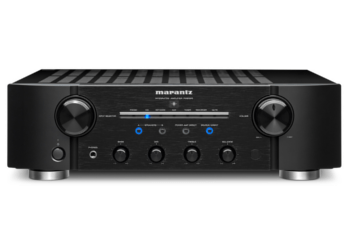 Marantz have been designing and engineering high quality audio products for over 60 years, and with each product release enable the listener to get even closer to their favourite music.
Marantz adopt the design philosophy of bringing the listener as close to the magic of the original performance as possible, ensuring a life-like, realistic listening experience with every ounce of passion left intact.
Only the best construction methods and design principles are used by Marantz engineers, and the highest quality materials are used to form a superior product at every price point.

Latest reviews for
HiFi Components
Average Rating :
Total Reviews:3
Great Sound And Value!
Just upgraded to the PM 6005 from an old Arcam alpha 5 - a lot clearer sounding and with bags more power on tap, digital input means I can connect my Playstation sound and hear it through my hi-fi - brilliant!
Summary Of Your Review Excellent Upgrade From Cd6004
Great sound quality at a very fair price
Great Sounding Amp
Excellent value integrated amp, really powerful and digital inputs are useful.