Premium Series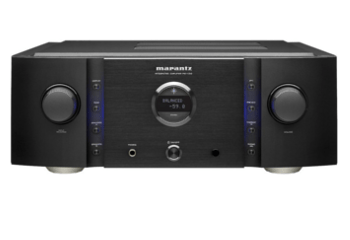 Marantz are a well-known name within the world of hifi, having been designing and engineering some of the most highly regarded audio components on the market for over 60 years, claiming the hearts of critics and audio-lovers alike. Marantz have won countless awards from a wide range of hifi-press magazines over the years across the entirety of their product range, starting from the entry level all the way up to their premium series.
It's with the Premium Series that Marantz begin to show off exactly how good they are. The design philosophy behind the Premium Series is to bring the listener as close to the magic of the original performance as possible, leaving every ounce of musical emotion as intact and uncompromised as possible. The Premium Series utilises only the finest materials and the most innovative design methods to achieve this.
Regular Price: £1,499.90

Special Price: £1,399.00

Regular Price: £1,799.00

Special Price: £1,599.00
Latest reviews for
Premium Series
Average Rating :
Total Reviews:1
Excellent Sound Quality And Built To Last
This is my first Marantz amplifier and I can genuinely say I am delighted with it's performance. Now saving for new speakers!