Wireless Speakers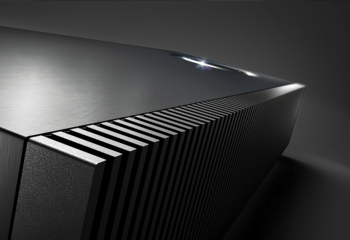 Naim's award winning Mu-So premium wireless speaker solution saw great success following its release and continues to stun and wow Naim fans and newcomers alike. Naim have since made the decision to expand Mu-So as a series and so have developed the Mu-So 'Qb', a smaller, more compact speaker built from the design principles and technologies of the original Muso.
The Mu-So speakers are able to talk to eachother as a wireless, multi-room audio solution. They will also work in unison with other streaming-enabled Naim boxes such as those found within the company's critically acclaimed Uniti Series.
Latest reviews for
Wireless Speakers
Average Rating :
Total Reviews:1
Brilliant Sound Quality
Having loved my Sonos system I was naturally a bit dubious as to whether the Mu-so would be worth the extra expense - I needn't have worried, from the first track it blew my Sonos Playbar away! Still like the Sonos but this is very close to hi-fi quality. Looks the part too, with a beautiful curved grille and aluminium casework which shouts quality.