Response Range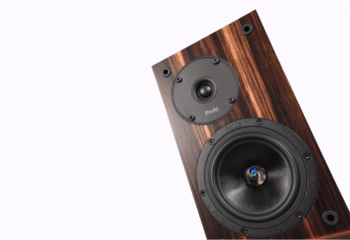 Only the very finest components are used in ProAc loudspeakers, with each new model reflecting the very leading edge of audio technology. Indeed many models now incorporate dedicated driveunits using our own basket, cone and magnet assemblies. Drive unit performance is fine-tuned through expensive and sophisticated crossover networks.
But all the finest cabinets and components in the world are redundant without inspired design. And for a quarter of a century Stewart Tyler, Chairman and Chief Designer has been responsible for putting it all together and producing the performance. He alone decides the cabinet size and configuration, drive unit layout and crossover design and all the other factors which combine to produce some of the most cultured sounds available in modern audio.

ProAc's Response range is the most well-known series in their catalogue, built from high quality materials and to the exceptionally high standard of craftsmanship and audio prowess that ProAc have become renowned for. The Response series is built with music enthusiasts in mind.
There are no products matching the selection.