Loewe Connect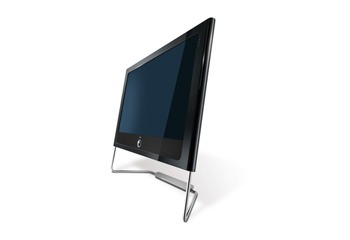 Loewe Connect Television screen sizes range from 26" to 46" an are styled in a very contemporary 'Apple' inspired form. Wired and wireless internet streaming is included from a range of online sources including Discovery channel, internet radio, BBC world service amongst others. Stream music and photos stored on your PC or Mac directly to your Loewe Connect TV.
A range of matching accesories are also available including floorstand, equipment shelf, blu-ray player and dvd players.
You can also add Loewe surround sound speakers and subwoofer to create an elegant, high performance home cinema system, all controllable from just one remote control.