Sonos Packages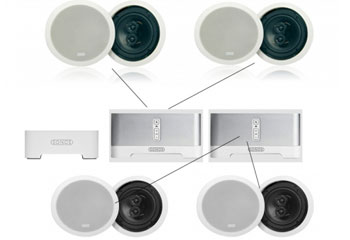 Sonos is a wonderful way to expand your music system around your home, and with our package deals we are able offer extra savings to those customers buying a complete system.
Regular Price: £599.00

Special Price: £569.00
Latest reviews for
Sonos Packages
Average Rating :
Total Reviews:1
Very Good TV Sound, And Extra Sonos Zone For Free
My Panasonic TV sound was very poor in quality, so I jumped at the chance when I heard about the new Playbar. I already had 3 zones of Sonos for music, and new I have another via the Playbar. Set up was child's play, and the extra bass depth and voice intelligibility on TV sound makes this one of the best tech equipments I have purchased. Fast delivery from Hifi Gear too.