Phono/Pre-Amps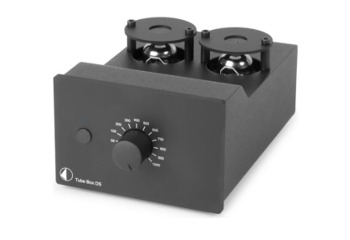 The phono preamplifier, also referred to as the phono stage, is a crucial component to any analogue hifi system incorporating a turntable. Because the signal that a phono cartridge (found at the end of the tonearm of the turntable) is so fragile, a standard preamplifier/integrated amplifier operating at line-level isn't able to process the signal efficiently and accurately, this means that plugging a turntable directly into your amp will result in a very quiet and distorted sound.
The phono stage brings this delicate signal up to line-level, which the amplifier can then relay to your speakers without distortion. As with any element of hifi, each phono stage from each manufacturer has its own sound signature, can vary in quality and has better synergy with varying hifi components on the market today. Matching the correct phono stage with the right turntable can sometimes make or break a system.
Latest reviews for
Phono/Pre-Amps
Average Rating :
Total Reviews:3
The Best Phonostage!
Costly yes, but to do justice to the finest MC cartridges like my Dynavector 17D3, the Stageline is the way to go.
Decent LP12 Upgrade
Now hearing more detail from my vinyl, having added the Armageddon power supply to my ten year old Sondek.
Excellent Product
Used with my Dynavector 17D3 the Naim Stageline has given extra levels of detail from my cherished LP's.