Hi-Fi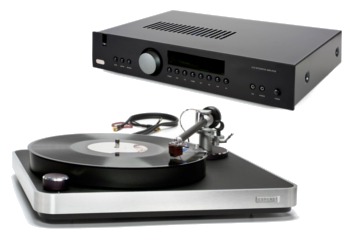 This What Hifi Awards subcategory features award-winning hi-fi products from the official What Hifi Awards categories of 'Stereo Amplifiers', 'CD players', 'Music Streamers', 'Systems' from both the 2013 and 2014 awards.
Regular Price: £1,599.00

Special Price: £1,299.00
Latest reviews for
Hi-Fi
Average Rating :
Total Reviews:4
Sonos Beater!
Upgraded to the ND5XS from a Sonos Connect - similar functionality but leagues ahead in sound quality!
I've Just Entered 21st Century Quality Hi-f-
I added the UnitiQute 2 to my tradition two channel system of CD, amp and speakers, and now I listen mostly to Spotify, and the sound quality and range of music is mind blowing.
Cracking Little Amp
Great musicality and rhythm, with plenty of power on tap, drives my Proacs really well.
Loving The Sound Of My CD's Again!
When my Marantz CD player failed recently after 15 years stirling service, I wanted to go up a level in performance - the CD5Si takes some getting used to in terms of CD loading, but once that is mastered the detail and transparency from my CD collection is truly exceptional. Great service from the Hifi Gear guys too!