The Rotherwas store is thinning out by the day, as the display stock is being reboxed and the display shelves and units are transported to King Street. The King Street store is looking more and more like HifiGear's home, with the downstairs demonstration room essentially finished and the shelving ready for products.
This wall will seat our many hifi separates, like amplifiers, CD players and DACs from the many brands that we sell. While the picture below shows the downstairs demonstration room, which will be the stage for these units to perform on.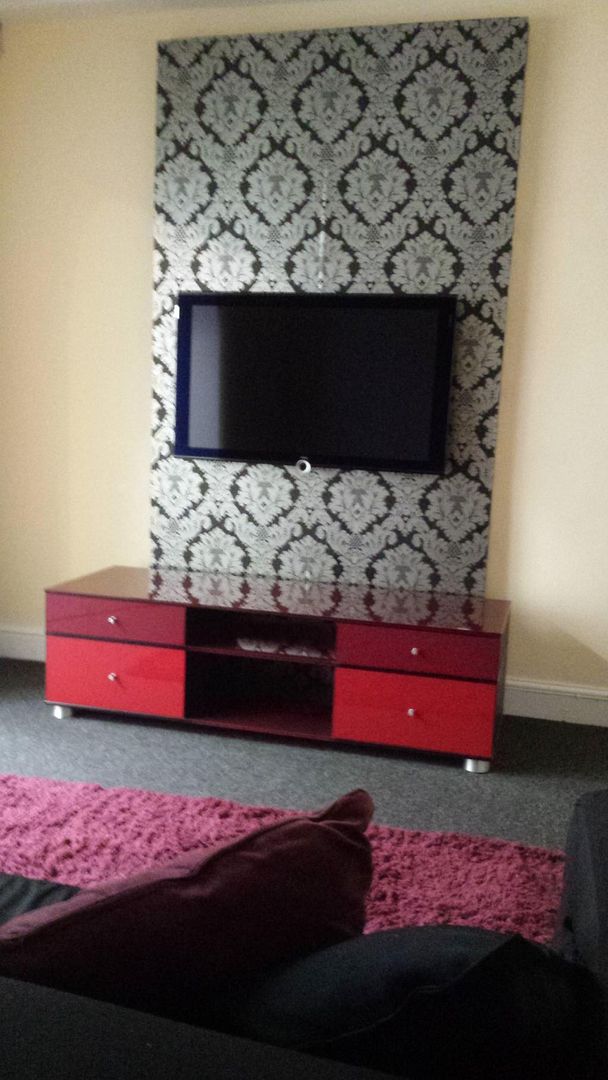 The demonstration room is accessed through a wide and spacious arch way, and features a comfy sofa, a beautiful Spectral stand and a Loewe television, giving us the facilities to wire up and demonstration various speakers, amps, CD players and sound-bars quickly and conveniently. Your preferred set-up will be running and ready for you to listen, before your tea or coffee is ready.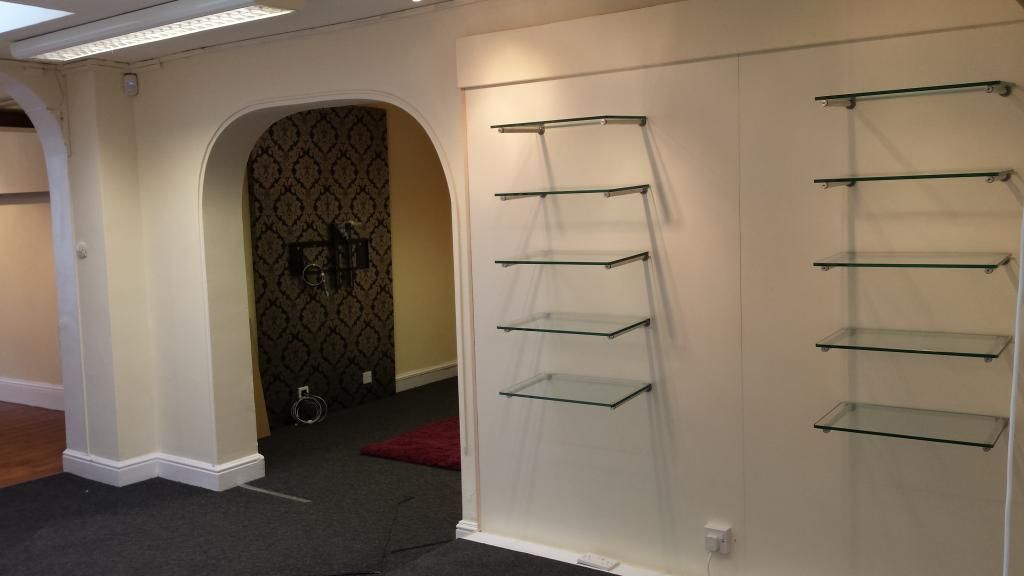 Noticeable changes are occurring outside the store too, with the security shutters now in place and the shop-front clean and painted. All that's left is for the iconic 'HifiGear' logo sign to be put in place.