Hifi Gear seeks to deliver the best possible online shopping experience for home audio and home cinema equipment, from key brands like Naim, Bowers & Wilkins, Sonos and more. There are no hidden charges and UK mainland delivery is free of charge for orders over £100. Our friendly and expert advice is offered throughout the purchase process, to ensure that our highly valued customers are able to pick the best product for their requirements. We also offer exceptional after-sales advice, should the customer have any set-up or usage queries.
HifiGear began in 2003, under the name of 'Gloucester Hifi' before an eCommerce arm was added to the business and the name changed indefinitely. A full guide to HifiGear's history can be read on our blog. The company is now located in Hereford on King Street. The store is in direct view of Hereford's beautiful cathedral, and is easily recognisable by the neat orange and white 'HifiGear' sign, glowing over a brushed aluminium front, designed to reflect the clean aesthetic of the website. The King Street store showcases a number of models from highly regarded hifi brands, including Bowers & Wilkins, Naim Audio, KEF, Sonos, Ruark Audio, Rega, Pro-Ject Turntables, and much more, with demonstration capabilities in place for customers who wish to audition or compare products.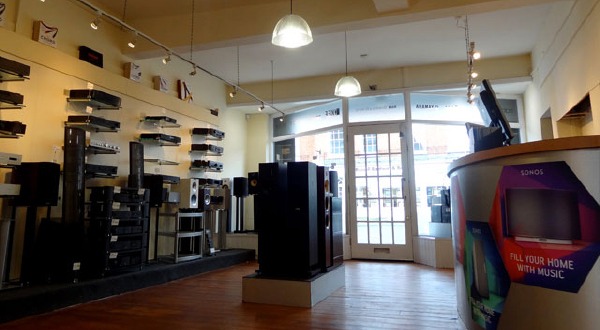 The Showroom
For customers who wish to experience a product before purchasing, we have an extensive range of models and brands on display in our showroom, with excellent demonstration facilities just a short walk from Hereford Cathedral in King Street. To visit us or get in touch, please find our address with location map and contact details, or take the Online Store Tour.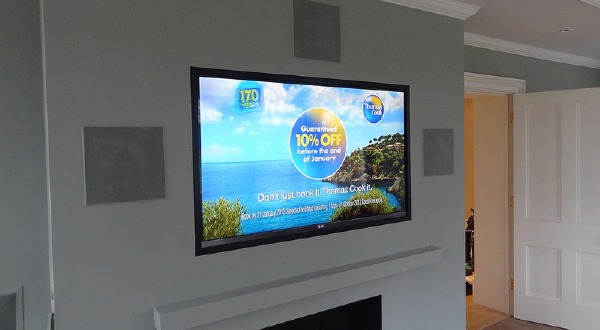 Custom Installations
In addition to being a physical retailer of these prestigious brands and products, we offer a custom installation service whereby we can integrate contemporary and innovative technologies into your home or business in order to provide you or your customers with the desired audio/visual experience. This can range from installing a simple ambient music solution into a small cafe, all the way up to vast multi-room Sonos systems and multi-channel surround sound home theatre set-ups but is entirely dependant on your requirements and budget. Click here or more information on our custom installation service, or call us on 01432 354921.