Cables & Accessories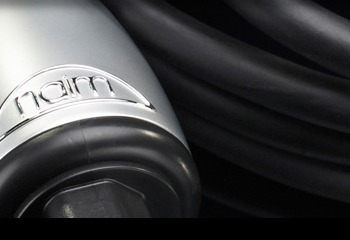 Appropriate accessories can enhance the performance of a Naim system by, for example, reducing vibrations, which are understood to distort musical signals. They can also enhance and safeguard the transmission of musical data from one piece of equipment to another. Naim designs and manufactures support furniture - the Fraim system - mains, interconnect, and speaker cables to allow its products to perform at their best.
Latest reviews for
Cables & Accessories
Average Rating :
Total Reviews:2
Brilliant Sound Quality
Having loved my Sonos system I was naturally a bit dubious as to whether the Mu-so would be worth the extra expense - I needn't have worried, from the first track it blew my Sonos Playbar away! Still like the Sonos but this is very close to hi-fi quality. Looks the part too, with a beautiful curved grille and aluminium casework which shouts quality.
Sounds Really Good With My Sennheiser HD800's
Wanted to do justince to the HD800's recently purchased from Hifi Gear, so now very happy with sound upgrade by adding the Headline 2, a small box which makes a colossal improvement in sound quality over a standard CD headphone socket.