Classic Series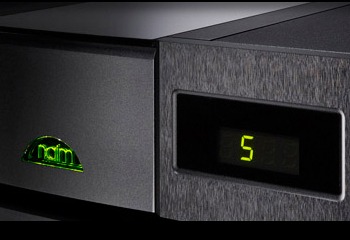 Naim's Classic series consists of the models (or the latest versions of the models) that established the company as one of the greatest hifi manufacturers to date. Many models within the Classic range have been undergoing various updates and improvements since the date they were launched, but the fundamental philosophy of delivering the best possible performance with no compromise is retained within all Naim models.
Regular Price: £750.00

Special Price: £645.00

Regular Price: £1,419.00

Special Price: £1,245.00
Latest reviews for
Classic Series
Average Rating :
Total Reviews:5
What An Upgrade!
Was using my CD5 XS with the built in dac and loved it, but having added the Naim DAC, there is simply no way back.
Music Just Sounds Great With NAC 202
I've added the NAC202 to my NAP250 with Ovator S400 speakers recently, a large improvement in transparency of sound over my previous Cyrus pre.
Awesome Power Amp
I upgraded from a Cyrus 8vs power amp, and the improvement in sound quality is really impressive.
Big Sounding Amp
Upgraded to the Super Nait 2 from Audio Analogue Bellini and the difference in scale is really noticeable. It drives my Proac D18's very comfortably, with lots of new detail coming through.
Big Upgrade To My Sonos
I'm feeding my DAC-V1 from my Sonos Connect mainly, and the sound quality has taken a big leap forward since I added the Naim DAC. My advice is to go for it if you are after the best sound quality for a reasonable price!