Accessories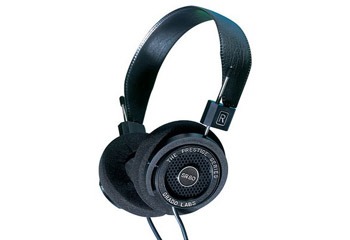 Regular Price: £249.00

Special Price: £119.00

Regular Price: £229.00

Special Price: £179.00
Regular Price: £429.00

Special Price: £295.00
Latest reviews for
Accessories
Average Rating :
Total Reviews:2
Its Good
Very very good headphones. looks and feels like real quality. I got the RC ones but you couldn't tell - they were perfect. Tried listening to my old headphones for comparison. the sound in thE old ones was very soupy. lots of muffled bass compared to the clear crisp bass of the B&W's. The carrying pouch for the ivory coloured ones is a bit girlie. thats my only criticism and also the leads feel very flimsy. I use them in the workshop cutting metal and it scares me a little but on the plus side - they can easily be replaced. a feature I have never seen before!
Great In-ear Headphones For Everyday Use
Anyone who enjoys high resolution audio on the go should have at least looked at Sennheiser's IE80 headphones. They give some of the best bass definition within in-ear headphones and probably are the best available at this price point. The headphones are delivered at the expected Sennheiser quality that we all love. There is a huge array of earbuds provided to ensure a perfect fit for any ears. A key point to these headphones is the tunable bass response, this is not a gimmick. With only small changes in the bass response level your favourite music can be given new life. That is not to say you need to be listening to heavy bass music to appreciate the headphones, they have excellent highs and decent mid levels. These headphones are a perfect start for anyone wanting to fully appreciate their music. The only warning I have is that after listening with these higher grade headphones, returning to cheap headphones will not be easy.