CD Players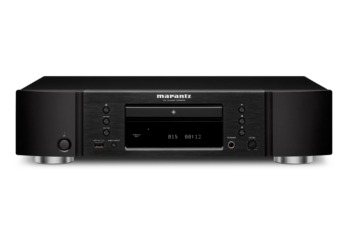 CD Players are as the name suggests, the component within a hif system that is responsible for retrieving, analysing and decoding digital music files on a compact disc. There are varying qualities of CD player, climbing through the various CD player models on the market, you'll see improvements across every element from employing more intricate circuit paths and better quality DACs, drive mechanisms, etc as well as superior materials.
SACD players build upon the quality of traditional 16-bit CD players and allows for the playback of DSD files via SACD (Super Audio CD).



Latest reviews for
CD Players
Average Rating :
Total Reviews:4
Sounds Great, Looks A Million Dollars
My old Marantz player recently developed a fault, so I looked for a fairly cheap but good sounding player, the DCD520 took my eye and I'm a fan having now installed it in my system - cracking sound quality, and built to last.
Very Musical And Revealing CD Player
All of the sonic Naim hallmarks are here in abundance, weighty solid bass, amazing detail, and the feeling you are at a live concert.
Leaves My Old Naim CD5i For Dust
Loving my new CD5 XS, hearing new detail on all of my CD collection, next move is the upgrade power supply.
Loving The Sound Of My CD's Again!
When my Marantz CD player failed recently after 15 years stirling service, I wanted to go up a level in performance - the CD5Si takes some getting used to in terms of CD loading, but once that is mastered the detail and transparency from my CD collection is truly exceptional. Great service from the Hifi Gear guys too!