CD Players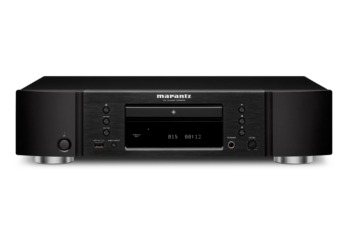 <


Latest reviews for
CD Players
Average Rating :
Total Reviews:5
Sounds Great, Looks A Million Dollars
My old Marantz player recently developed a fault, so I looked for a fairly cheap but good sounding player, the DCD520 took my eye and I'm a fan having now installed it in my system - cracking sound quality, and built to last.
Great Sound And Value!
Just upgraded to the PM 6005 from an old Arcam alpha 5 - a lot clearer sounding and with bags more power on tap, digital input means I can connect my Playstation sound and hear it through my hi-fi - brilliant!
Summary Of Your Review Excellent Upgrade From Cd6004
Great sound quality at a very fair price
Very Musical And Revealing CD Player
All of the sonic Naim hallmarks are here in abundance, weighty solid bass, amazing detail, and the feeling you are at a live concert.
Leaves My Old Naim CD5i For Dust
Loving my new CD5 XS, hearing new detail on all of my CD collection, next move is the upgrade power supply.