CD Players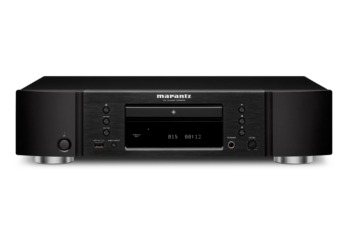 The CD player has been the most common form of music source for the past 30 years, virtually replacing vinyl turntables and radio tuners as the most convenient, high quality music format. High sound quality, absence of background noise and ease of use made the CD a hit with consumers, as it still is today.
Downloads and music streaming have started to reduce CD's dominance in the marketplace, but it will continue to be with us for many years yet, we believe. Standard CD players replay discs using 16 bit 44.1kHz sampling, but the best sounding CD players have low jitter transports with precision DAC circuitry, often able to upsample to 24 bit at 192kHz sampling.
If you have an external DAC, you can choose a CD transport rather than a CD player with integrated DAC - better sound quality should be on offer from a dedicated transport.
All CD players will perform of their best when matched to similar quality amplifiers and loudspeakers, and connected using good quality audio cables. For more guidance on purchasing the best CD player for your hi-fi system, see our How to choose CD players article on our blog.


Latest reviews for
CD Players
Average Rating :
Total Reviews:5
Sounds Great, Looks A Million Dollars
My old Marantz player recently developed a fault, so I looked for a fairly cheap but good sounding player, the DCD520 took my eye and I'm a fan having now installed it in my system - cracking sound quality, and built to last.
Great Sound And Value!
Just upgraded to the PM 6005 from an old Arcam alpha 5 - a lot clearer sounding and with bags more power on tap, digital input means I can connect my Playstation sound and hear it through my hi-fi - brilliant!
Summary Of Your Review Excellent Upgrade From Cd6004
Great sound quality at a very fair price
Very Musical And Revealing CD Player
All of the sonic Naim hallmarks are here in abundance, weighty solid bass, amazing detail, and the feeling you are at a live concert.
Leaves My Old Naim CD5i For Dust
Loving my new CD5 XS, hearing new detail on all of my CD collection, next move is the upgrade power supply.