Networked Audio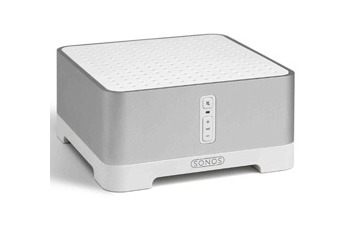 Most music lovers these days have music stored on their PC or laptop, if only to feed and refresh their iPod via iTunes - so why not liberate this music further around your home?
Music streaming devices enable you play this music in any room you wish, even via your TV! Not only music can be streamed via broadband, photos, internet radio and often You Tube are available at the touch of a button, without the need to install a network of cables around your home.
In the UK Sonos is the most popular streaming solution, and available at a great price, often with special Sonos deals available. Choose the Sonos Connect amp and a pair of speakers and you are ready to go! Or a Sonos Connect will feed an existing hi-fi amplifier and speakers.
Always try to allocate some of your budget for good qualityinterconnecting cables for best sound quality. For advice & information on streaming devices, please see our article "How to stream media from your Apple idevice" on our blog.


Latest reviews for
Networked Audio
Average Rating :
Total Reviews:5
Pricey, But Worth It
Bit the bullet and replaced my Western Digital NAS with the UnitiServe - really superb user interface, very simple for the whole family to use, and I can honestly say our music never sounded so good.
Sonos Beater!
Upgraded to the ND5XS from a Sonos Connect - similar functionality but leagues ahead in sound quality!
The Real Audio Deal
A once in a lifetime purchase for me , but delighted with both sound quality and superb build quality. Very pleased with the musical performance with my Proac D30R speakers.
Great Sound Quality And Controlability
A really great sounding one box system which gives little if anything away to a fully separates hifi system. Love the nStream app for controlling Uniti 2, very responsive and loads of usful features.
Lovely Looks And Top Quality Build And Sound
My friends reaction to my new A5 was OMG, I'm so jealous! The sound quality of the A5 is every bit as good as I'd hoped, and the quality feel and build justifies the price. Fast delivery from Hifi Gear.