Centre Channel Speakers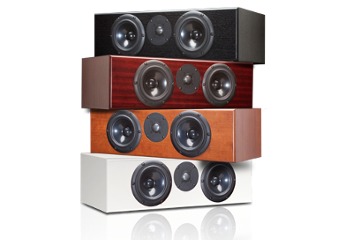 Providing the dialogue speech channel when used as a part of a home cinema surround system, the centre channel speaker is a very important component, as speech makes up to 80% of the movie sound track, and clear reproduction of voice is key to maximum enjoyment of the movie. Try to go for the largest centre speaker you can afford/ accommodate for best performance, and locate it as close to your TV screen as possible. Most applications have the centre speaker positioned below or above the screen, so that the central image is focused upon the screen action.
Connect your centre speaker to your AV Receiver using good quality single or bi-wire speaker cable and banana plugs. Speaker stands for centre channels are a great idea for best positioning close to a projection. For more information on the role of centre channel speakers in an AV surround system, see our"How to choose AV surround speakers" on our blog.
Regular Price: £114.95

Special Price: £99.00
Latest reviews for
Centre Channel Speakers
Average Rating :
Total Reviews:1
It's Good. But My Car Cost Less
This speaker delivered excellent quality sound and allowed me to hear sounds in music and in yoga relaxation discs. Really great equipment but it's the price tag that lets it down for me, although probably the best hifi equipment I have ever owned I am not sure I made the right choice in paying this much when cheaper alternatives are available. Also it has no ground, its got no fans. you want some i'll give it ya.