Floorstanding Speakers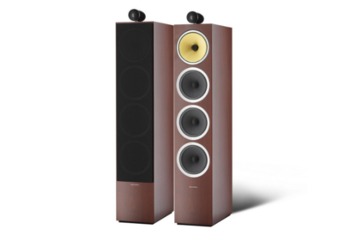 Floorstanding speakers are a great choice for larger listening rooms, where the additional bass output will not overwhelm the room. If you listen to bass orientated music, or looking for high volumes, a good floorstanding hi-fi speaker will produce a huge sound stage, a wide frequency range and a scale of sound that can be completely realistic.
Add a centre channel speaker and rear surround speakers with asubwoofer to your tower speakers to create your very own home cinema speaker system.
Choose ahi-fi amplifier to drive your floorstanding speakers with sufficient power output so that it does not clip or distort at normal listening levels - see our article on how to choose amplifiers on our blog for more detailed information.
Make sure you budget for good quality speaker cable andbanana plugs to ensure you get the best possible sound - and spike shoe floor protectors can be useful in avoiding damage to laminate or wood floors. For more information on purchasing floorstanding speakers, see our article"How to choose stereo speakers" on our blog.
Regular Price: £459.95

Special Price: £414.00
Regular Price: £1,168.00

Special Price: £598.00

New
Latest reviews for
Floorstanding Speakers
Average Rating :
Total Reviews:3
Piano Black CM9s 2s
The sound of these with the right music can make your hair stand on end its that good certain music can sound a little harsh and also dependant on amp choice. I use vintage high end technics which works well. finish is perfection I'am a little sad there not made in uk any more is the only draw back
Summary Of Your Review B&w Cm 10
They sound awesome my denon 4520 avr really brings them to life
Just Taken Delivery Of CM10's In Gloss Black
Really happy with large scale sound quality, build and looks of the new CM10, my Naim Supernait drives them to perfection.