XS Series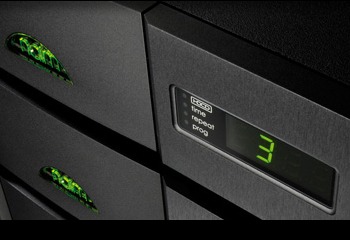 The XS series is Naim's entry-level range of separates, designed not only to introduce the budding audiophile to Naim's philosophy, but to act as a prime example of what Naim are actually capable of. The XS family work better when combined with other models within the same series, but each model is highly versatile, constructed from specifically chosen components of extraordinary high quality and will perform to an astonishingly high standard even when used in conjunction with slightly lesser machines. The clarity and fullness of sound that the XS series are able to replicate is far superior to anything else within its price range, and even rivals models in much higher price categories.
Latest reviews for
XS Series
Average Rating :
Total Reviews:3
Sonos Beater!
Upgraded to the ND5XS from a Sonos Connect - similar functionality but leagues ahead in sound quality!
Punchy And Tuneful Amp
Upgraded recently from a Roksan Kandy integrated, the Naim XS 2 really gives loads of detail and excellent stereo imaging, like very musical. Drives my B&W CM10's we ease.
Leaves My Old Naim CD5i For Dust
Loving my new CD5 XS, hearing new detail on all of my CD collection, next move is the upgrade power supply.