Hifi Separates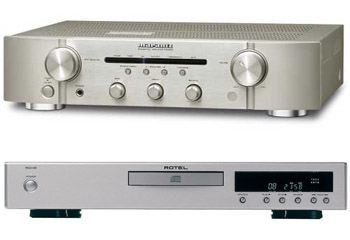 Regular Price: £279.00

Special Price: £229.00

Regular Price: £449.00

Special Price: £297.00

Regular Price: £349.00

Special Price: £299.00
Regular Price: £499.00

Special Price: £419.00

Regular Price: £599.00

Special Price: £479.00

Regular Price: £649.00

Special Price: £485.00
Regular Price: £694.99

Special Price: £494.99

Regular Price: £999.00

Special Price: £649.00

Regular Price: £845.00

Special Price: £699.00
Latest reviews for
Hifi Separates
Average Rating :
Total Reviews:2
Great With Proac Repsonse D1's
I needed a warm, but detailed amp to go with my Proac D1's and the EV55SE turned out to be a match made in heaven! Powerful too!
Pricey, But Worth It
Bit the bullet and replaced my Western Digital NAS with the UnitiServe - really superb user interface, very simple for the whole family to use, and I can honestly say our music never sounded so good.