DACs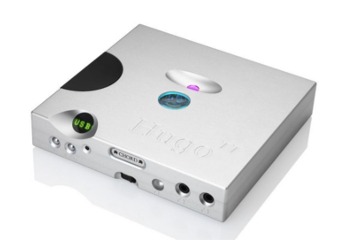 Regular Price: £129.00

Special Price: £89.00
Latest reviews for
DACs
Average Rating :
Total Reviews:5
Highly Recommended
Excellent upgrade for my system.
Excellent DAC, Even Better Price,
The Dragonfly is ideal for me as it's basically the same size as my USB flash drive, which makes it really easy to carry around with my laptop. The first version sounded excellent but unfortunately was just out of my price bracket. The new release sounds even better and is a lot cheaper, making it an ideal choice for me. Would highly recommend as I don't believe there is another DAC this portable and this good sounding at this price.
What An Upgrade!
Was using my CD5 XS with the built in dac and loved it, but having added the Naim DAC, there is simply no way back.
Big Upgrade To My Sonos
I'm feeding my DAC-V1 from my Sonos Connect mainly, and the sound quality has taken a big leap forward since I added the Naim DAC. My advice is to go for it if you are after the best sound quality for a reasonable price!
Big Upgrade From V-DAC
Just moved up to the V90-DAC from a 2 year old V-dac, and the sound quality upgrade is immediate and very satisfying. Works great with my Sonos Connect streamer.