Hi-Fi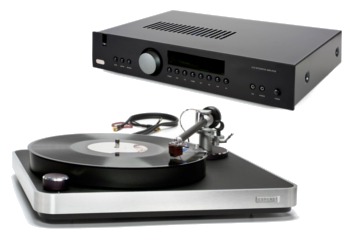 This What Hifi Awards subcategory features award-winning hi-fi products from the official What Hifi Awards categories of 'Stereo Amplifiers', 'CD players', 'Music Streamers', 'Systems' from both the 2013 and 2014 awards.
Regular Price: £499.00

Special Price: £249.00
Latest reviews for
Hi-Fi
Average Rating :
Total Reviews:5
Great Sound And Value!
Just upgraded to the PM 6005 from an old Arcam alpha 5 - a lot clearer sounding and with bags more power on tap, digital input means I can connect my Playstation sound and hear it through my hi-fi - brilliant!
Summary Of Your Review Excellent Upgrade From Cd6004
Great sound quality at a very fair price
Great Mini System And Superb Sound
We have always played CD's and listened to radio,but now the 610 allows us to add streaming of music files and internet radio to our musical enjoyment, I recommend it fully!
Great Sounding Amp
Excellent value integrated amp, really powerful and digital inputs are useful.
Sonos Beater!
Upgraded to the ND5XS from a Sonos Connect - similar functionality but leagues ahead in sound quality!