For use with Monitor Audio Bronze 1, Radius 45 and Radius 90 Speakers.
Monitor Audio MASM Mount
The MASM Mount is the ideal solution for users looking to free up floor or desk space. It allows placement on either wall or ceiling and comes with a ball joint connection to allow convenient positioning and is compatible with the Bronze 1, Radius 45 and Radius 90 thanks to its 1/4" UNC screw thread.
Price is for one mount. Speakers Not Included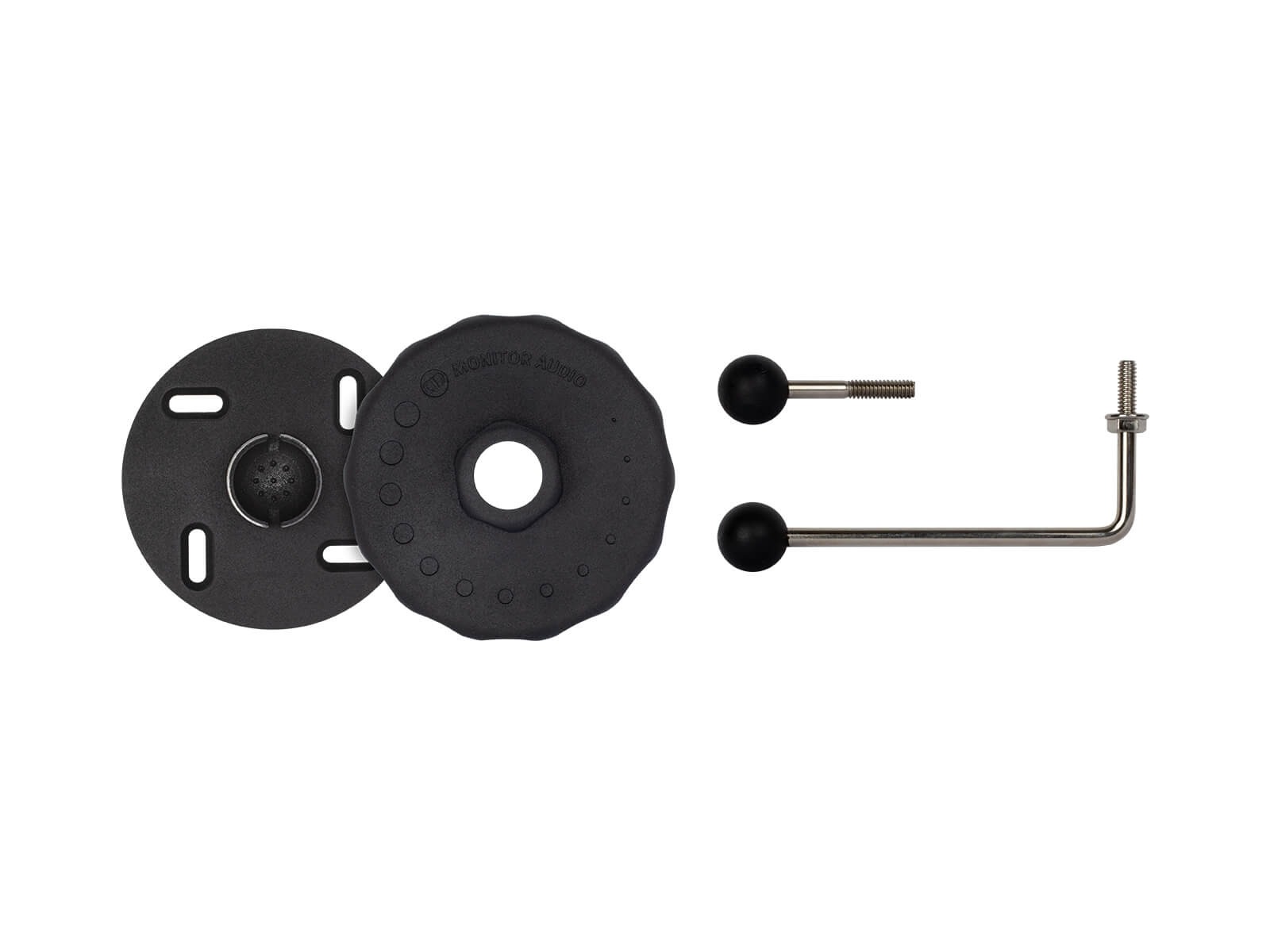 Who is Monitor Audio?
Started in 1972 by the charismatic Mo Iqbal, Monitor Audio began loudspeaker design and production using tried and tested methods available at that time - plastic cone materials, fabric dome tweeters and reflex loaded braced cabinets. The speakers were welcomed by enthusiasts both in the UK and throughout the World.
Following a management buyout in the 1980s, over the next decade, Monitor Audio expanded its speaker ranges into stereo, surround and in-ceiling/ in-wall plus outdoor speakers to meet the needs of a more diverse, emerging market. At the same time, it embraced metal C-CAM driver technology which can respond to audio signals more faithfully than traditional materials, thanks to its inherent strength and rigidity.
UK Delivery
Providing your item is in stock, the order is usually dispatched within 24 hours. Postage and packing is completely free for orders over £100*. Out of stock items will be dispatched as soon as they become available, which can take between 4 to 21 days
UK Delivery orders are sent via our couriers' DPD Local on a next-day-delivery service and usually take between 1 and 3 days.
Local Delivery
Certain manufacturers disallow mail order for their products, however a local delivery may be possible.
We offer a local delivery service for a large number of our products. After your order has been placed, a member of the Hifi Gear team will contact you to arrange a convenient date and time for your local, personal delivery.
Click & Collect
We offer a free 'Click & Collect' service on all items. As soon as your order has been completed and is ready for collection a member of our team will be in contact with you. Orders can be collected from our store at 11 King Street, Hereford, HR4 9BW.
Please use this link to find more detailed delivery information or contact us for more details
You may also like