R Range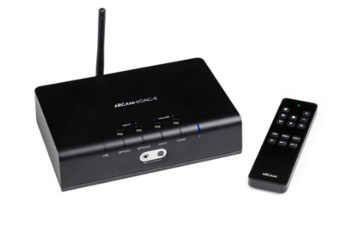 Arcam are a well-established UK manufacturer of quality hifi components, based just outside of the world-famous university of Cambridge. The company began in 1976, founded by two music enthusiasts with a passion for electronics. The company was initially named Amplification & Recording Cambridge, before shorting to A&R Cambridge, and eventually to the snappier and more impacting name that we know today; 'ARCAM'.
Arcam develop a series of additional products for use with their quality, award-winning hifi separates and home cinema amps. This series is called the R-Range and features the newly developed irDAC II, the rHead headphone amplifier, rBlink high performance aptX Bluetooth DAC, its little brother, the Mini Blink aptX Bluetooth DAC and the Music BOOST, an iPhone 6/6s accessory designed to bypass the inferior DAC/headphone amplification of your iPhone to guarantee a better sonic performance while on the move.

Regular Price: £399.00

Special Price: £199.00

Latest reviews for
R Range
Average Rating :
Total Reviews:1
Excellent Sound Quality
As you'd expect from Arcam, the rBlink is a very well-built little unit, with a small, discrete design, comprising a solid aluminium case with a rubberised bottom panel. Having the outputs one end (a coaxial and stereo RCA) and the power, aerial & Bluetooth sync button the other makes it easy to slip into most systems without getting in the way, unless you are syncing multiple devices to it on a regular basis. Performance Set up really couldn't be simpler and takes about 5 minutes to unbox, connect and get music playing. Having tried the rBlink on my home system, I found the sound performance to be great from a Bluetooth device running 128khz (which I have always found to be a little flat in the past). Just picking out a few random tracks, a little lack of detail and pace was the only thing I could criticise, but nothing to upset me understanding the source. Wiring into the Arcam A19, you can lose the separate power supply and run directly from the amp. Now using the aptX at 320kps was a different revelation; the sound running from a pair of KEF R300s was excellent. No jitter or lack of detail was noticeable; the depth of sound was remarkable for Bluetooth and as good as hard-wiring in any similar device. With rich low tones, detailed mid-range and clear high tones, the rBlink delivers sound remarkably, and even when using a 128kHz source - the bass is still solid with just a minor drop off of detail. Verdict If you use the rBlink to its full capabilities you will be nothing but blown away. The quality when used on a decent set up is exceptional, offering everything you'd want and more from a wireless option. When using a standard Bluetooth signal the sound still impresses and holds together well. So if you are looking for a Bluetooth adaptor for any system, you cannot go far wrong with this smart addition to the Arcam family.