Turntables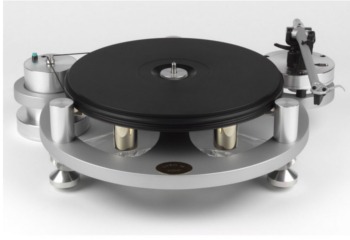 Turntables have been with us for over 50 years, it is incredible just how much musical enjoyment can be had from vinyl discs. Whilst the direct drive turntable is the favourite of the DJ, home audio enthusiasts tend to prefer belt driven hifi turntable designs, as they can often give better sound quality, partly due to their isolation from motor noise. We can offer DJ's their favourite DJ phono cartridge and styli for demanding clubbing gigs, where reliability and robustness are almost as important as sound quality.
See our blog or a complete guide of how to choose the right turntable for you.
Most turntables below £300 will come prefitted with a stereo phono cartridge. Over that budget and most users will want to selct their own phono cartridge. Few integrated amplifiers come with a turntable input, so it is worth budgeting for a moving magnet/ moving coil phono amplifier stage. Increasingly popular are USB turntables where you can record your records direct to USB stick, and then store them forever on your computer hard drive or iPod.
Don't forget to budget for a decent hi-fi rack/ stand or wall shelf support for your turntable, and also cleaning accessories to keep the sound of your turntable at it's best.
For advice on purchasing a Turntable, please see our "How to choose a Hifi Turntable" article on our blog.
Regular Price: £159.00

Special Price: £138.00
Latest reviews for
Turntables
Average Rating :
Total Reviews:1
Decent LP12 Upgrade
Now hearing more detail from my vinyl, having added the Armageddon power supply to my ten year old Sondek.