Naim Uniti Atom HE (Headphone Edition) - First Impressions
Naim Audio, British manufacturers of some of the world's finest Hifi equipment, has recently released a new 'Headphone Edition' of their popular Uniti Atom All-In-One Streaming Amplifier. For this version of the Uniti Atom, Naim has removed the powered speaker connections and power amplifier section of the unit, in favor of a high-powered headphone amplifier section. The Atom Headphone Edition carries plenty of headphone sockets to suit whichever set of headphones you own, be it from Sennheiser, Focal, Audeze, Grado, or any other brand. On the front panel, you'll find the conventional stereo 1/4" Jack connection, below a 4.4mm Pentaconn Jack Connection. On the rear panel, you'll find a 4-Pin DIN connection, found on a number of high-end headphones such as the Sennheiser HD820's.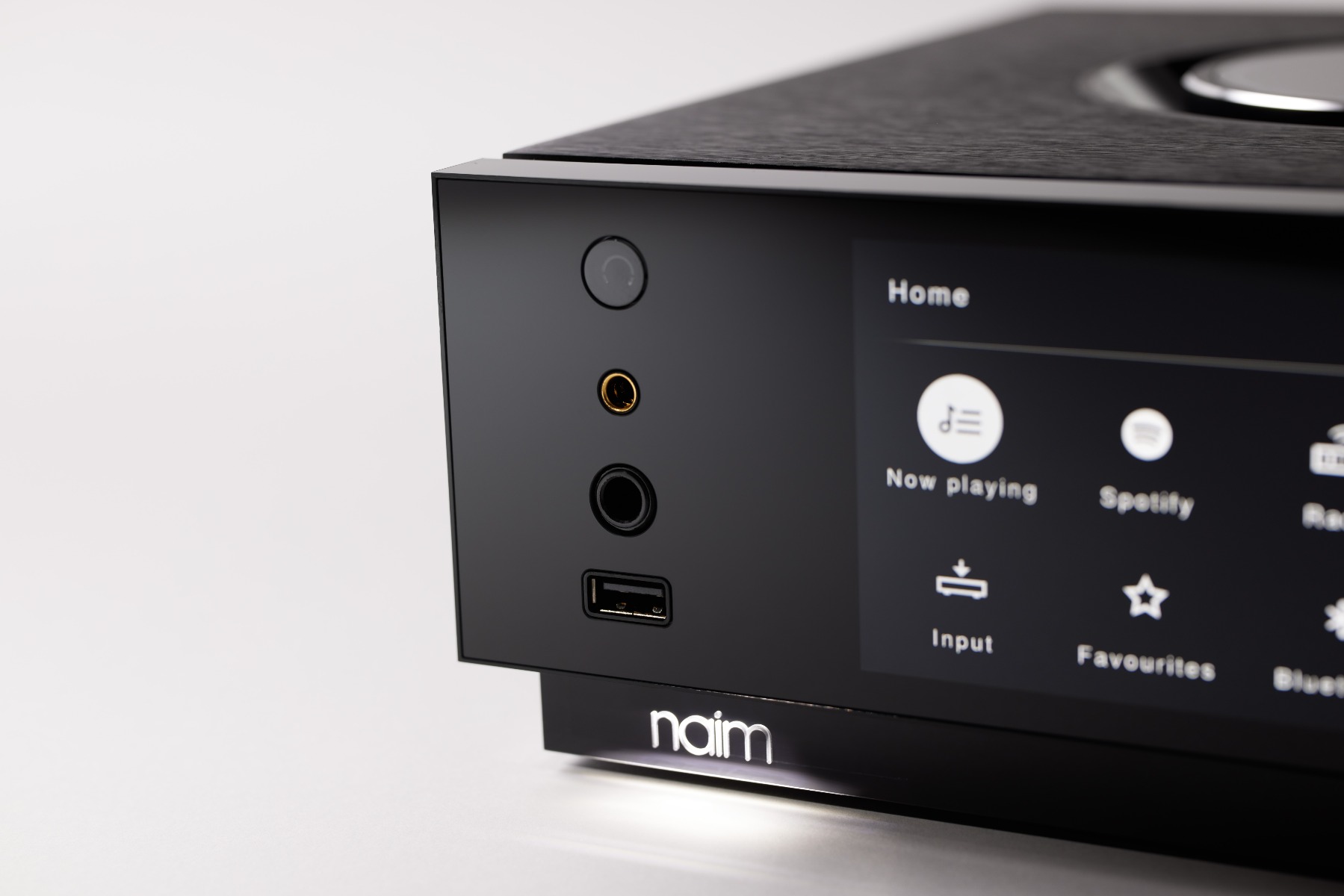 Unlike most other headphones amplifiers, which require a separate music source, the Uniti Atom takes all the streaming know-how Naim have gathered over the past decade from their current streamers & streaming amplifiers. Combining a high-quality streamer with a pre-amplifier with XLR outputs and a dedicated, powerful headphone amplifier. As we know from other products in Naim's Uniti series, their control app is slick, easy to navigate, and works well with a variety of sources, allowing you to get on with enjoying the music. Using their app you can select your own digital music collection, streaming services such as Qobuz, TIDAL, and Spotify, and a world of Internet radio stations. The Atom also supports AirPlay 2, AptX Bluetooth, Chromecast, and Roon. while analog and digital inputs mean you can connect many other sources, including a turntable or CD player. A USB input also supports playback from external hard drives, supporting resolutions up to 32bit/384kHz.

The amplifier section is an all-new design from Naim, with a brand new transformer, bringing power and refinement we haven't seen in the headphones connections on the rest of the Uniti series. The amplifier uses technology derived from Naim's flagship Statement system and is capable of bringing the best out of your favorite pair of headphones.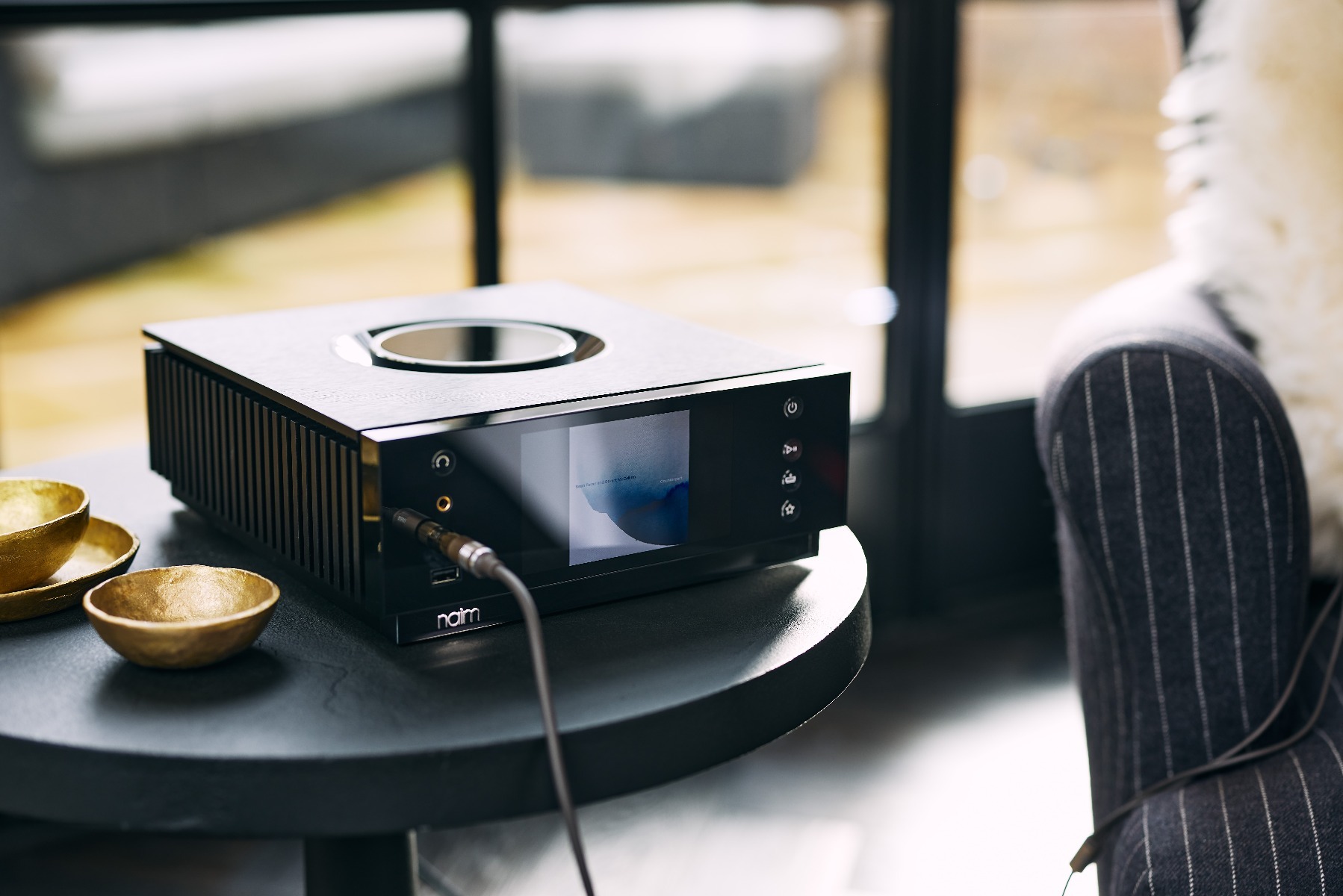 Sound
I had the Uniti Atom Headphone Edition set up on my desk for a week, testing it out with a number of different headphones including the Sennheiser HD660S, HD800S & HD820, along with the Quad ERA-1's. The Uniti Atom Headphone edition has the same sound qualities found in their other Hifi equipment, creating a very dynamic and musical sound, with great detail, pace, and what can only be described as foot-tapping ability. It does, what I think any good piece of Hifi equipment should do, which is let you enjoy the music.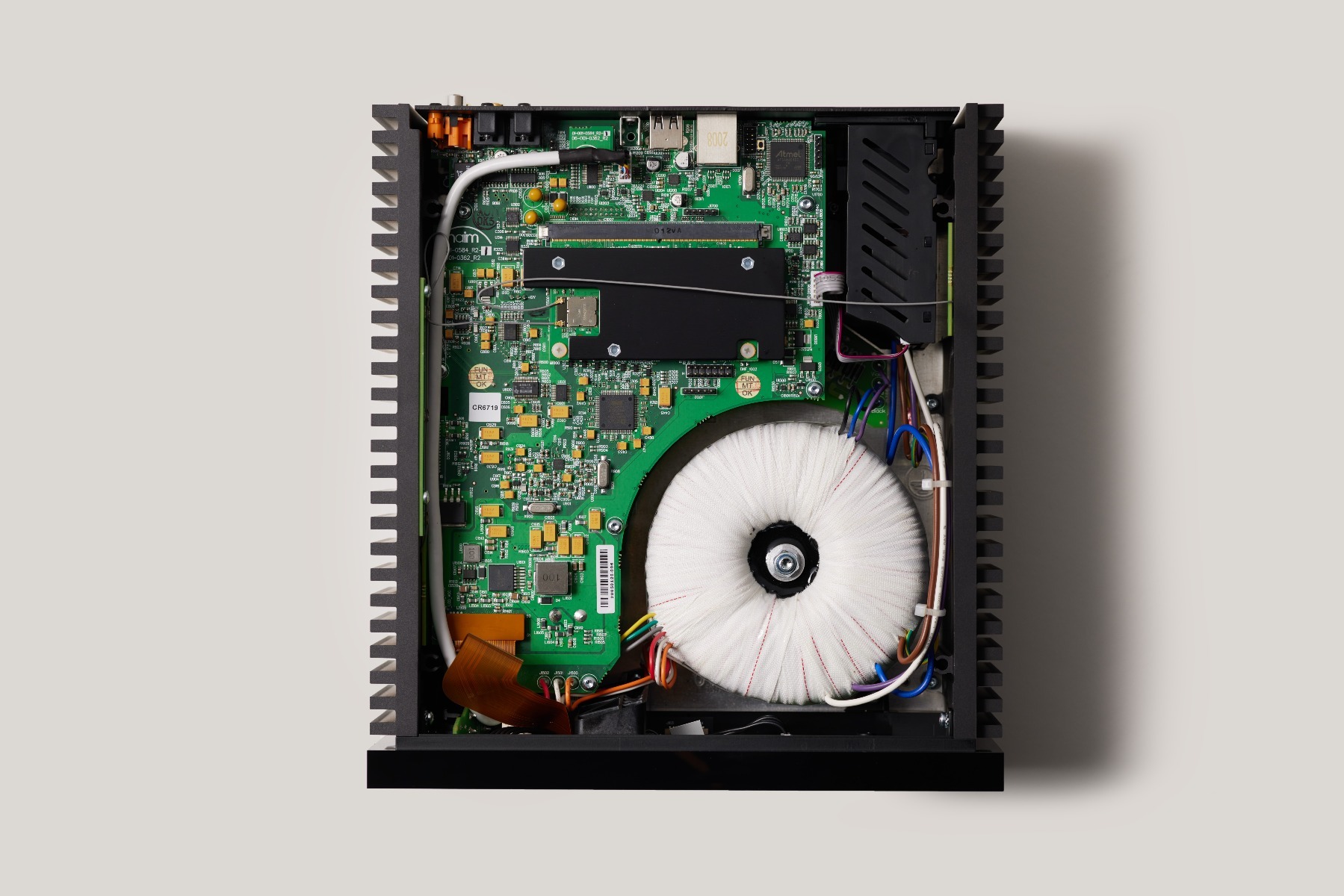 Like most Naim products, the sound from this unit is incredibly well balanced, producing a tight and weighty bass that never feels fat or over the top, alongside clear and crisp highs, creating details that can easily be picked out. I found the Atom Headphone to pair well with everything I threw at it, from the more budget-friendly Sennheiser HD660's to the range-topping HD820's. I used the HD800S's, Sennheisers infamous Open Back headphones, for a number of months while working from home last year and became well accustomed to them with a Chord Electronics Hugo 2 DAC & Headphone Amp. The HD800S's came to life when connected to the Atom HE, bringing depth and weight I hadn't heard from them before which kept me going back for more. Due to their open-back design, the 800S's can be known to sound a little lean if not given the power and drive they deserve, this certainly wasn't the case when connected to the Naim.
I also tested the Atom HE as a pre-amplifier by connecting to a number of different power amps. The Atom HE connected to our Rotel RB-1590 with ease and combined the best from both products. The speed, precision, and detail from the Atom, combined with the heft, raw power, and dynamic punch of the 1590 created a very enjoyable listening experience, driving our Bowers & Wilkins 705 Signature speakers with ease. The Atom HE did what it does best, which is passing through the sound as naturally as possible, allowing the music to be heard as intended.
If you're after an all-in-one streamer and headphone amplifier to get the best out of your headphones, look no further than the Uniti Atom Headphone Edition.
The Uniti Atom Headphone Edition is available from Hifi Gear following this link