With the speed and efficiency that the move is currently being processed at, we should have an official opening date for the new store soon! All the plinths and shelves are in, the hardwood floor is sanded and finished, and now the carpets are in and the shop-front is painted!
The shop's formerly red exterior is now a slate grey, designed to coincide with our new sign (coming soon) and reflect the architecture around us.
To the back of the store are the newly put-in carpets, durable enough to withstand footfall and comfortable enough to offer a homely feel, as well as looking the part.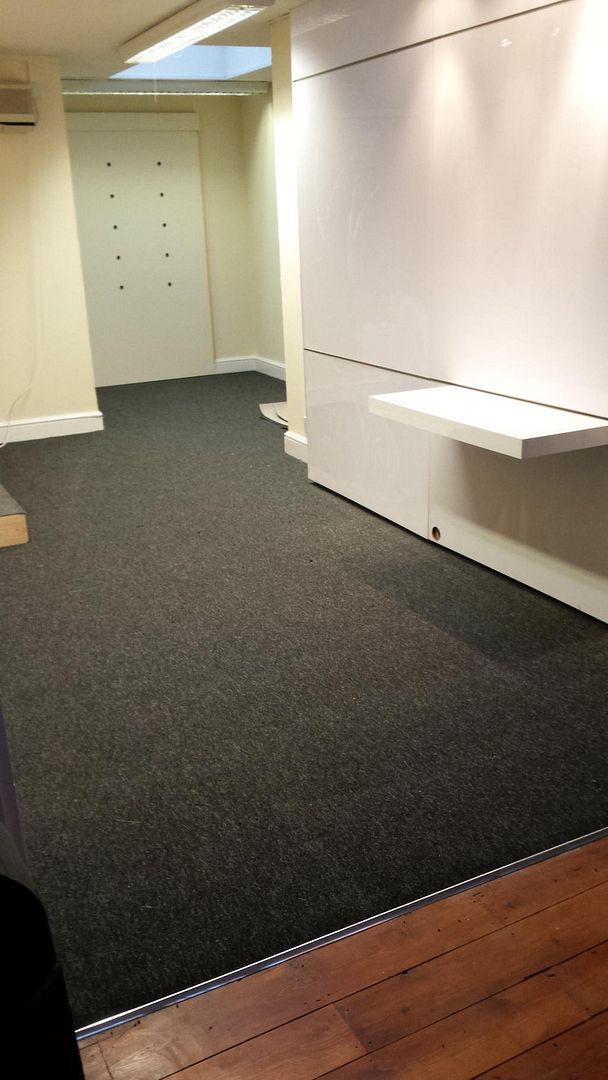 Both the downstairs and upstairs demonstration rooms are beginning to take shape. The smaller room downstairs is designed to cater for smaller two-channel set-ups and soundbar demonstrations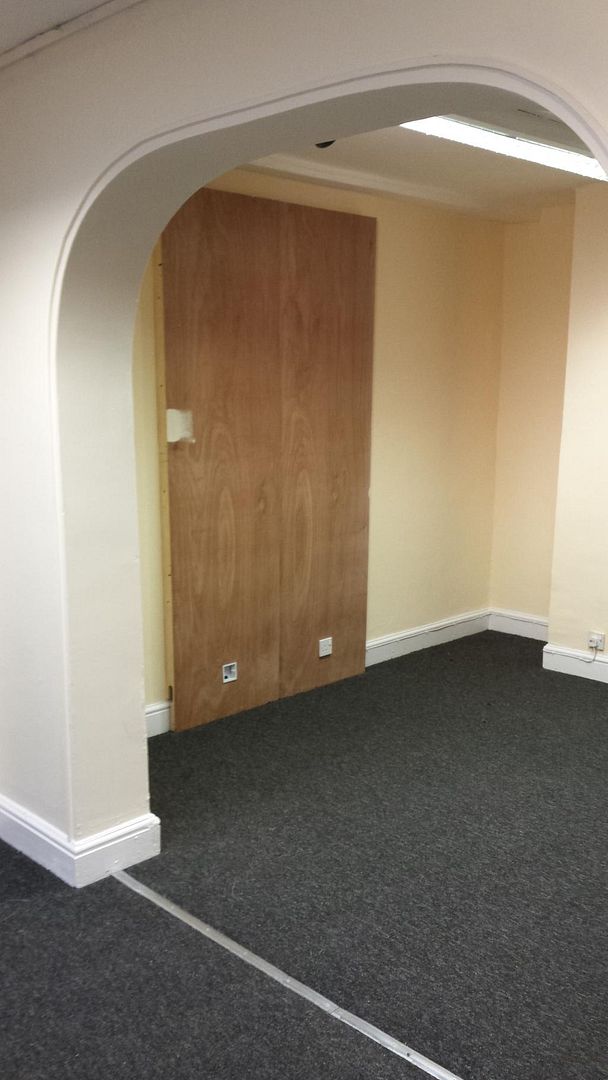 Upstairs will be the stage for our higher-end hifi and home cinema components. The underlay is fitted with the carpet to follow.
The shop is really beginning to take form and we can't wait to start filling it with products! An official moving date will be announces shortly, so be sure to subscribe to our Facebook and Twitter feeds, and keep up to date here on our blog.